OF SHARKS AND FISH
Von Haien und Fischen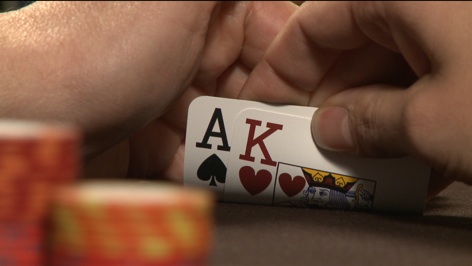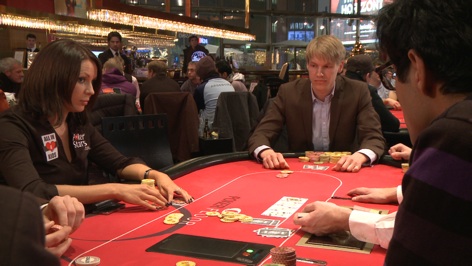 Info
Documentary, 2011
Runtime: 55 min.
Director: Rolf S. Wolkenstein
Production: Kloos & Co. Medien
Developed during the Documentary Campus Masterclass
Supported by MEDIA PROGRAM OF THE EU
Every day, millions of poker players meet privately – in back rooms, on the Internet or at live tournaments. They are a part of the worldwide poker boom, and cards, chips, a good poker face and nerves of steel are their weapons. So what is so fascinating about poker? What drives people around the world to spend all night in smoke-filled back rooms or Internet portals?
Poker seems to fit perfectly into our time. The game offers a combination of calculation, logic, psychology and strategy, all of which are high priority in modern life. It also offers the thrill of the unpredictable, the allure of the duel, and the chance to achieve fame and fortune from virtually nothing..
At the heart of the documentary are five different protagonists. We want to get to know the whole gamut of characters in the poker world, from the ambitious recreational player to the professional gambler with pop star allure. We will accompany them in their daily lives, and talk to them about their views, strategies, plans and dreams. But above all, we will be at the heart of the action, sitting at the poker table with them and seeing the game through their eyes. We will experience thrilling highlights and painful defeats, and everything else that makes poker what it is. We will come to understand how poker players think and act, how the game works, and what dimensions lurk within it.
It's all about devouring and being devoured. Who is the shark? And who is the fish?
1